Packages in north and south Thailand for groups and individuals travellers
Incentives, Seminary, team buidling
Phuket Ilsand's news

Although prices are higher, the best way to visit Phi Phi, Phang Nga, Similan Islands, Racha and Krabi is the speedboat as it is the surest way to see many things in one day.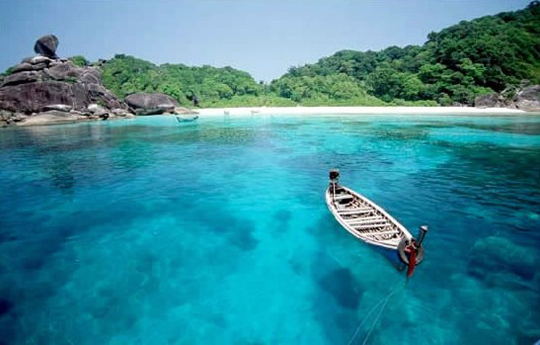 Phuket, actually has a lot of speed boat companies from low quality to high quality. Most high-quality companies are located on the side of the Royal Phuket Marina, Boat Lagoon and Koh Sirey.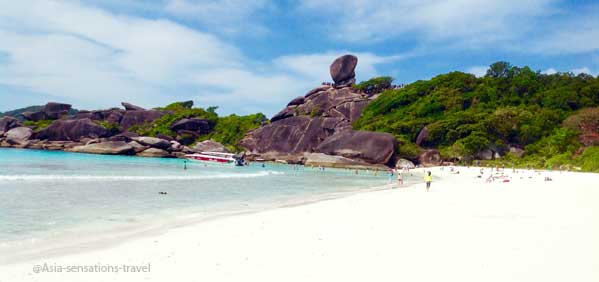 We have selected for you five boat companies. All feature different ways to see Phi Phi Islands. The price difference is based on services but also on insurance, lunches, number of people per boat, equipment on board vessels, size of the office ... etc.. You can choose between joining a small group or rent your own boat for the day.
You have plenty of choices to discover the archipelago, by speedboat or ferry, in individual or group, please see the different companies ranked according to customer feedbacks.
Phi Phi by speedboat with Phang Nga Eco

Phang nga eco take at the moment the best for a successful excursion on Phi Phi.

Their speed boats take you out to the famous paradise islands outside Phuket the Programs feature beautiful place as Bamboo Island which is located between Phi Phi Don and Moskito Island. Free diving fans will be delighted.

Phi Phi by speed boat with Phuket Sea Island


Phuket Sea Island, another quality company, offers a wide variety of tours around Phuket but also to Phi Phi Islands where you will discover such Hin Klang, idyllic place to dive and discover the magnificent corals.

Also visit Bamboo Island, Phi Phi Don and Phi Phi Ley with all the treasures that lie hidden in these iles.

Phi Phi by speedboats with Andaman Liesure


Andaman Leisure allows you to discover the archipelago of Phi Phi Islands, Phang Nga, Krabi and Similan. The company opened in 1999 and offers good service and good value for money.

Dream beach, snorkeling, diving ... Enjoy fantastic tours to Phi Phi and its surroundings.

Phi Phi by speed Boats with Phuket Adventure


Go off to explore the archipelago of Phi Phi, Phang Nga and Krabi by speed boat with Phuket Adventure, well-known company in Phuket, Phi Phi Don and discover Phi Phi Ley.

Relaxing on the beach, diving ... Enjoy a pleasant visit to Phi Phi and its surroundings.

Phi Phi by speedboat with Island Hopper


Phuket Island Hopper is a companies for a good excursion on Phi Phi and its surroundings.

Programs feature beautiful place as Bamboo Island and Hin Klang which is located between Phi Phi Don. Free diving fans will be delighted.

Several excursions are possible; it ensures quality tours and the program is respected.

Phuket Transfers and tours to Phi Phi by ferry

If you want to travel to Phi Phi from Phuket or Krabi. You will find in "more info" the different companies of Phuket ranked according to the quality of their services
An international company with a Thai license:


T.A.T. (Tourism Authority Thailand) # 34/01616

Member of ATTA (Association of travel agent in Thailand)


Membre No 02855

The travel association in Thailand
Company: Asia Sensations Travel Ltd., Part. 2000, All Rights Reserved.
Office: 7/3 Moo 2, Soi Parlai, Chaofa Road, Muang, Phuket 83000,Thailand
Tel : + 66 (0) 76 282 906, 374 521-2 Fax: + 66 (0) 76 282 867, 282 190
E-mail: info@phuket-excursions.com
Website designed & maintained by Asia Sensations Travel