Packages in north and south Thailand for groups and individuals travellers
Incentives, Seminary, team buidling
Phuket Ilsand's news

Phuket Golf Cub, Thailand
If you are planning a golf vacation in Phuket, Thailand, or do you just think that some golf during your stay, let us organize your holiday.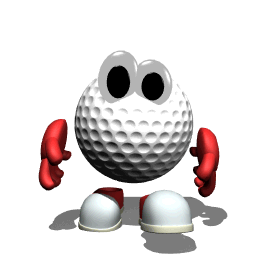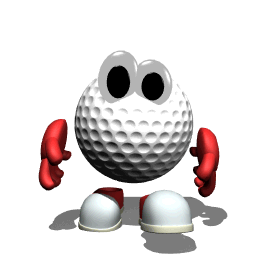 We can assure you the best of the services, you will not find anywhere else!! Concerned about your satisfaction and your desires, we have taken care of testing for you the golf courses, hotels and other activities independent from the golf so that your holiday remains an unforgettable.
Whether you're a new golfer or more experienced golfer. Our company can custom and organize your golf vacation or intercity, we can also create custom golf packages to fit your schedule and desires to give you more pleasure throughout your golf vocation in Phuket or in Thailand.
Click here to have more Information for your golf vacation in Thailand
---------------------------------------------------------------------------------
With 9 golf courses and six golf club course on the island. Most golf courses are held on sites of ancient tin mines.
The golf course in Phuket are Blue Canyon Country Club (720 acres), one of the great places where many world-class tournament were playing. The Mission Hill Golf Course and Spa is tee box and was designed by Jack Nicklaus, the softening Loch Palm Golf Club on 160 acres on a hill, the Phuket Country Club which is the first golf course on the island and the award-winning Laguna Phuket Golf Club, Golf Club Red Montain considered one of the most difficult and as the latest to come Punakha.
Blue Canyon Country Club

The Blue Canyon is ranked among the most difficult golf club Phuket. Internationally renowned, he is considered among one of the best in Asia.

Located on 720 acres of land in a natural environment, the club has two 18 holes courses, the Canyon Course and the Lake course. With over 80 bunkers, lakes and valleys, it is one of the most technical of all of Thailand.


Laguna Phuket Golf Club

Originally called the Banyan Tree Golf Club, Laguna Phuket Golf Club was built on a former tin mine.

Opened in 1992 the museum offers a multitude of obstacles strewn waters, tropical palms and fund densely wooded hills which combine to make one of the most scenic courses in Phuket.

The course is enough open for the players with very few trees, however there are many water obstacles and bunkers strategically placed on open ground, which provided a degree of difficulty, due to wind which can be quite strong

Mission Hills Golf Resort & Spa

Designed by Jack Nicklaus, the 18-holes Mission Hills Phuket Golf Club opened in 2004.

With many obstacle of water with a strategy of a designer of bunkers. The course of 6806 meters is located in a magnificent place near the sea on the east coast of Phuket, near the rubber plantations and mangrove forests.

Several characteristics on the course will make the player a real pleasure to play soft and fat grass extending up to the sea. The ground combines bunkers and water including a shifting sea breeze, which gives the player an additional difficulty.

Loch Palm Golf Club

Designed by Dr Sukitti Klangvisai with revisions by Jonathan Mark Morrow, golf course of Log Palm opened in 1996.

Recently renewed, the 18-hole course of Loch Palm Golf Club was built on a former tin mine, was sculptured in a remarkable way.

The golfers will enjoy the flat slopes and the small ravines winding between hills and plans of waters, so giving a challenge to the golfers of any levels.

Phuket Country Club

Located between Phuket Town and Patong Beach, the Phuket Country Club opened in 1989 and includes two golf courses.

A 9-hole course offers many obstacles given that water spaces have been developed on almost 90% of the course. This very technical course gives quickly a handicap to golfers. The 18-hole course offers a game sometimes flat and sometimes undulating in a landscape of natural forests.


Red Montain Golf Course

This new golf club opened in 2007 and is situated on Kathu Hill within an environment which has remained natural and protected.

Nature, deep ravines, natural dangers require precision where golfers have to face the contrary wind of steep cliffs. The Red Mountain Golf Club is packed with plateaus and hills where cunning and the use of each of your golf clubs will involve professionals and novices in a really exciting and spectacular game.

In addition, a special drainage treatment has been put in place in case of strong rains so that golfers can play during the whole rainy season.

Phunaka Golf Club

Phunaka Golf Club and the Phunaka Golf Club Academy recently opened in Chalong, in South Phuket. This top 9-hole course, highlighted at night, is a challenge for players of all levels.

Designed by John Morrow, the course (100 to 190 meters) was splendidly sculpted in an undulating landscape with managed water spaces, offering a pretty technical ground to novice golfers. The course includes a lot of obstacles and bunkers strategically placed where the more experienced golfers can play their favorite game using all kind of shots.

The Phunaka Golf Club includes an Academy Club where programs and lessons suit all player levels, including educational software which enables players to learn at their own pace while improving their game and their technique.
An international company with a Thai license:


T.A.T. (Tourism Authority Thailand) # 34/01616

Member of ATTA (Association of travel agent in Thailand)


Membre No 02855

The travel association in Thailand
Company: Asia Sensations Travel Ltd., Part. 2000, All Rights Reserved.
Office: 7/3 Moo 2, Soi Parlai, Chaofa Road, Muang, Phuket 83000,Thailand
Tel : + 66 (0) 76 282 906, 374 521-2 Fax: + 66 (0) 76 282 867, 282 190
E-mail: info@phuket-excursions.com
Website designed & maintained by Asia Sensations Travel